Discussion Starter
·
#1
·
I posted this on another forum when asked about the +2 baseplates for the Glock 21. It occurred to me some here might find it useful as well. I do not know how many different generations of magazines are out there though. If anyone has info on that, please feel free to pass it on. I have one of the old style non-drop free mags, 2 of the Gen2 drop free mags, and 3 of the mags with a small window near the top of the mag (see pic). I know of the Gen 4 mags and know they will work in my Gen 2. Did I miss any?
The Scherer +2 plate I have works with my old style mag, pt# 3920. It is marked "Super2 10mm/.45 A.C.P." in small letters.
Because of the spring guide, it does not allow 2 extra rounds in my newer style mags, I assume because of the new style follower and spring. Newer versions of this plate may work with the new mags, but my plate is a leftover from my first G21 from years ago.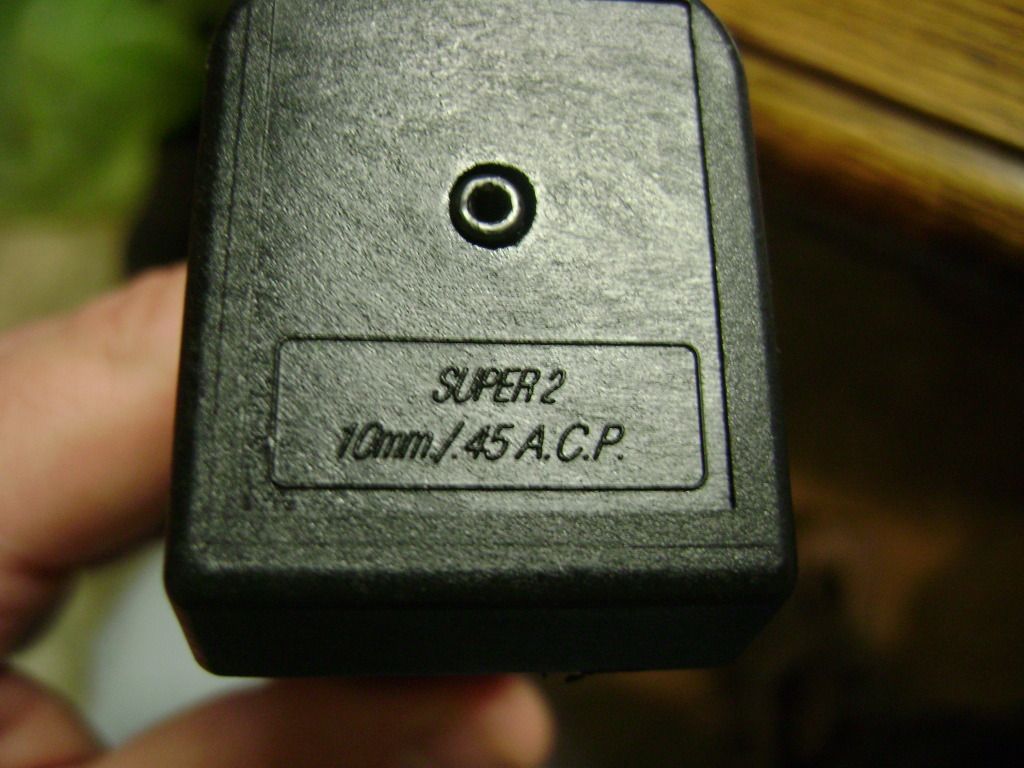 The Pearce Grip +2 plate does allow the extra 2 on all my mags as it does not use a spring guide. It is marked with a large "+2 45-10" on the bottom. These would be the ones to get. They seem to work fine and do not rattle when fully loaded using the newer mags that have the little window above the spring catch notch that you can see the metal through. The 2 mags that I have that do not have this window rattle when fully loaded, so I put the factory plates back on those 2 and will use those for EDC.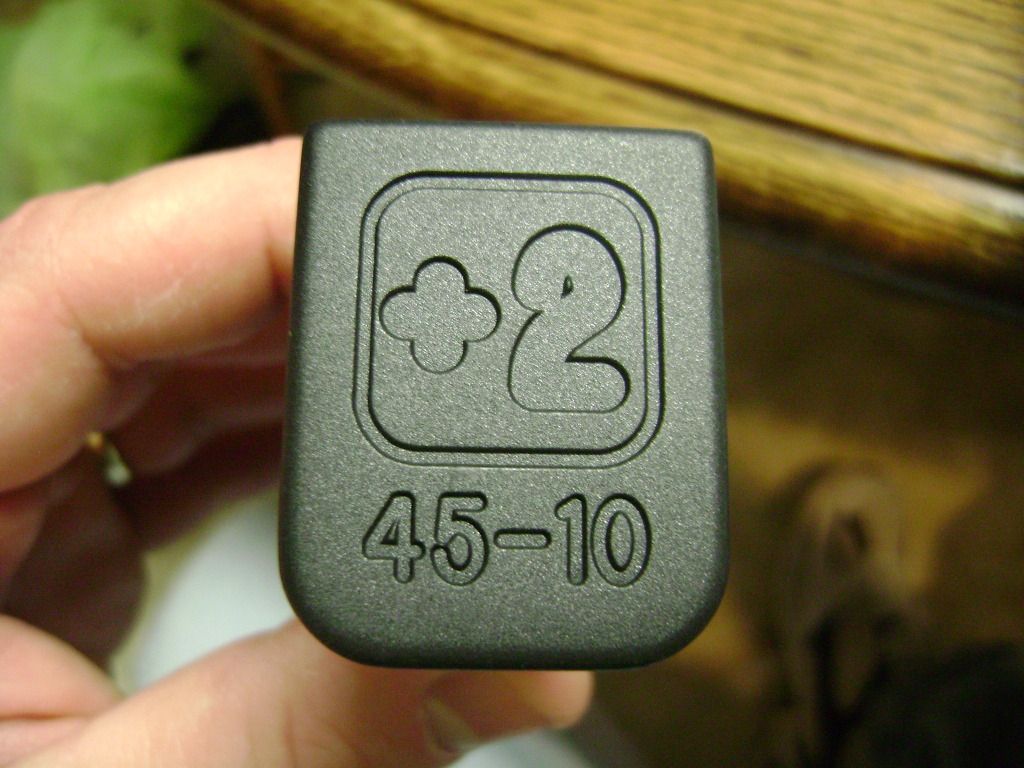 I hope this helps. To me, for the cost of around $10, these are cheap enough to experiment with. If you decide to go this route, just make sure you get the Pearce Grip ones marked "+2 45-10" in large letters on the bottom of the plate. It is one of the cheaper and easier mods you can do, but not a neccessary one.